Tecnologies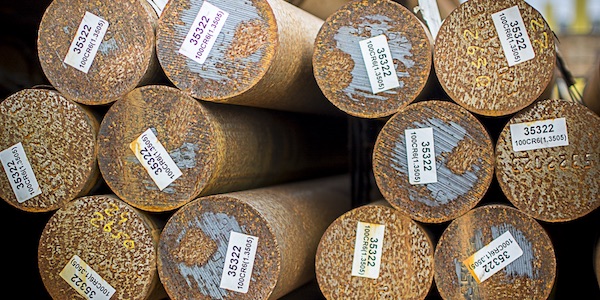 RAW MATERIAL
Sourcing the appropriate raw material from the right supplier is paramount to our processes, hence we cooperate with a wide selection of steel mills. A variety of purchasing and stocking methods are used, enabling us to minimize lead-times. We process a
wide range of materials
: standard and special through and case-hardening steels, anti-wear, inox, microalloyed, quenching and tempering steels, plus non-ferrous metals such as aluminium, titanium, brass and bronze. Bar cutting is done by automatic sawing machines or hot-shearing.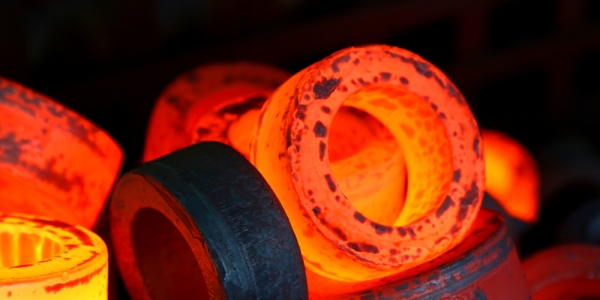 FORGING
Forging is at the heart of our production. We are currently running four forging lines equipped with vertical mechanical presses ranging from 1600 to 3150 Tons-force, induction and gas heaters, strict temperature control and logging. Our aerospace production line is
NADCAP-certified
(Metalling Material Manufacturing).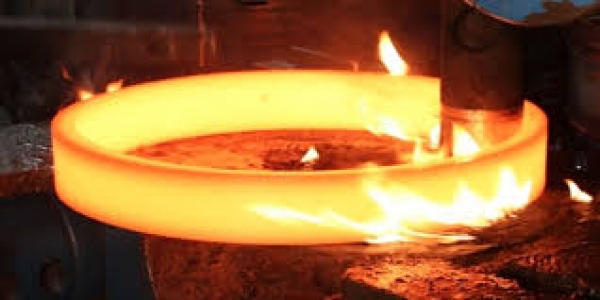 HOT ROLLING
One of our competitive advantages is our long-time experience in hot-rolling, allowing us to minimize allowances and raw material consumption, plus arranging the material fibres according to the engineering specifications from the Customer. Each production line includes own-developed radial, CNC-controlled ring-rollers.
Current upper limits:
480 mm diameter, 195 mm height, 32 kg weight.
By 2022: 800 mm, 200 mm and 50 kg.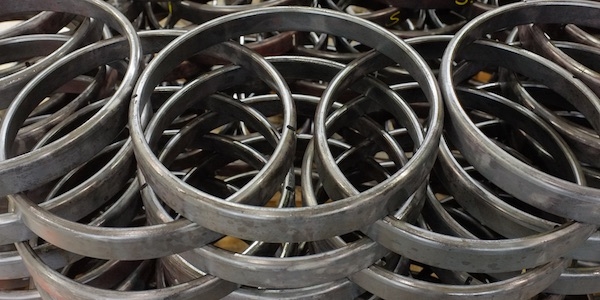 HEAT TREATMENT
A significant advantage in terms of cost and lead-times is our integration of heat-treatment equipment in our production sites. Two furnaces are for annealing (one
NADCAP-certified
) and two for hardening (bainitic, martensitic and case-hardening).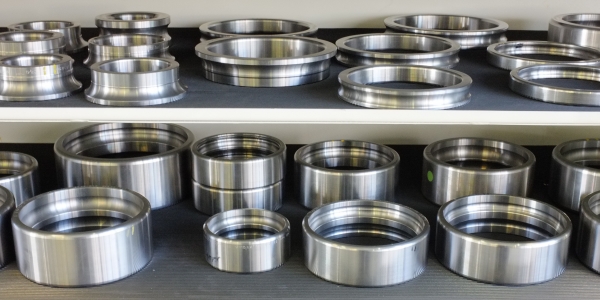 MACHINING
We offer a full range of soft/hard turning and machining services for our products, either in-house or through partners. A wide array of machinery is installed: from frontal, manual loading twin-spindle turning centres to fully-automatic gantries, vertical lathes and working centres.